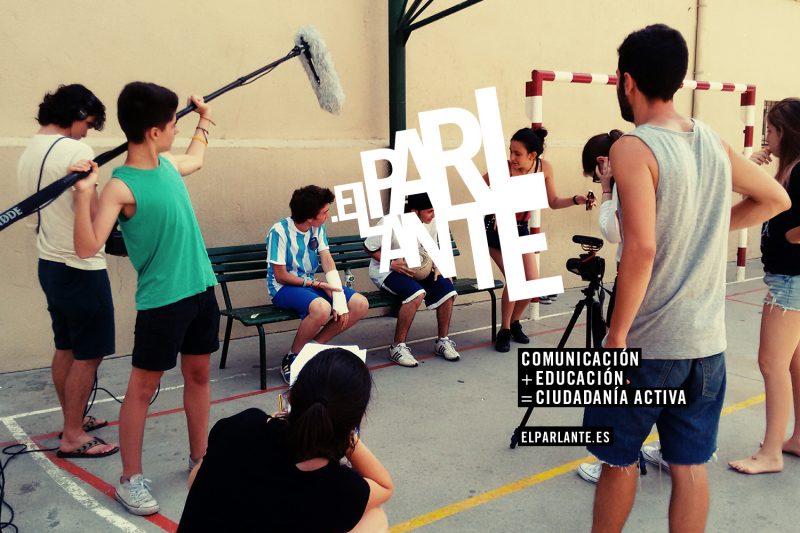 In elParlante we understand education as a permanent instrument of social transformation, and communication as a social process based on dialogue. With these two premises we seek the promotion of active citizenship, community action and social welfare of the people and communities with which we work.
Our projects can be applied in any social reality and to any group, we adapt our methologies and estrategies to the context and needs of each territory.
We can assume the totality of a project, from the identification of a concrete necesity, the design of the strategy, its implementation and evaluation, as well as we can carry out specific parts of an already designed project, putting our emphasis on the educommunicative actions.
Since 2009 we have been working both with public administrations and private organizations, as well as universities, media and third sector -entities that joint collectives or people who need to rethink issues related to interculturality, the gender perspective, intergenerational equity, sex-affective education, the prevention of drug abuse or bullying, among many other topics.
To achieve this, we work in the following strategic lines:
1. Sensitization.
2. Audiovisual Co-creation.
3. Training.
4. Research and Evaluation.
5. Communication.